The Theosophy Wales
King Arthur Pages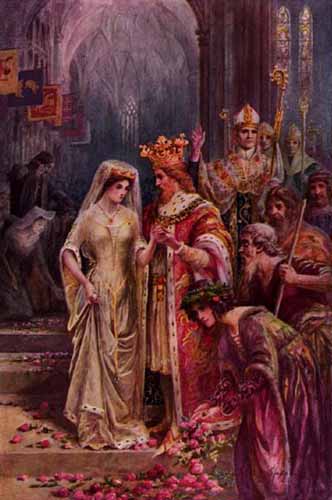 King Arthur's
Marriage to Guinevere
The Massacre of Amesbury
Amesbury, Wiltshire, England Circa 450CE
An alleged massacre of Celtic Nobility by the Saxons
at a "Peace" conference
There is some doubt among historians that this massacre of Celtic Nobility by the Saxons ever took place.
In a story taken from the History of the Britons, Geoffrey of Monmouth described a summit meeting and peace conference between Vortigern the Celtic King and Hengist the Saxon King attended by the chieftains on both sides. During the conference the Saxons are said to have killed most of Celts who were there.
The story may be an exaggerated version of a less dramatic but very unpleasant incident built up by Celtic propaganda over the years. It is quite possible that at a tense meeting such as this, negotiations may have broken down at some stage with swords being drawn resulting in some injuries or deaths.
Geoffrey of Monmouth, as a Norman had a political interest in presenting the Saxons in poor light.
Geoffrey locates the conference at "the Cloister of Ambrius," near Salisbury.
Malory related a separate incident where
Guinevere, after Arthur fell at Camlann and was taken to Avalon, retired to a nunnery at "Almesbury."
At Amesbury, on the River Avon east of Salisbury, stands a Norman abbey church built on the site of a much earlier church or monastery.
Theosophy
Avalon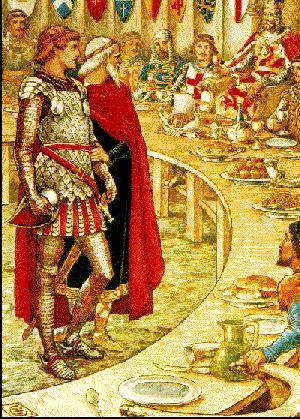 King Arthur &
The Round Table
Merlin & The Tree of Life
Merlin the Magician
Born circa 400 CE ; Welsh: Myrddin;
Latin: Merlinus; English: Merlin.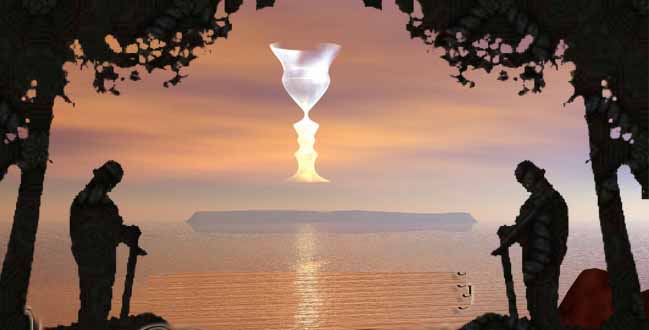 The Theosophy Wales
____________________
General pages about Wales, Welsh History
and The History of Theosophy in Wales
Theosophy links
Independent Theosophical Blog
One liners and quick explanations
About aspects of Theosophy
H P Blavatsky is usually the only
Theosophist that most people have ever
heard of. Let's put that right
The Voice of the Silence Website
An Independent Theosophical Republic
Links to Free Online Theosophy 
Study Resources; Courses, Writings, 
A selection of articles on Reincarnation
by Theosophical writers
Provided in response to the large 
number of enquiries we receive at 
Cardiff Theosophical Society on this subject
The Voice of the Silence Website
The Spiritual Home of Urban Theosophy
The Earth Base for Evolutionary Theosophy
Theosophical Glossary
Published 1892
A B C D EFG H IJ KL M N OP QR S T UV WXYZ
Try these if you are looking for a
local Theosophy Group or Centre
UK Listing of Theosophical Groups